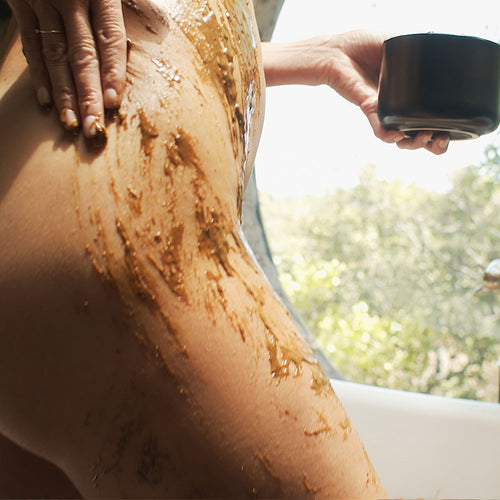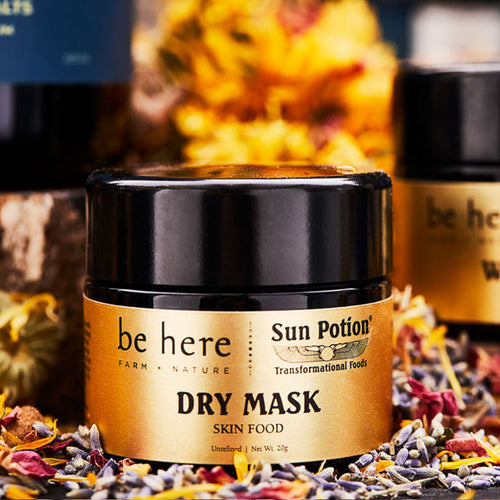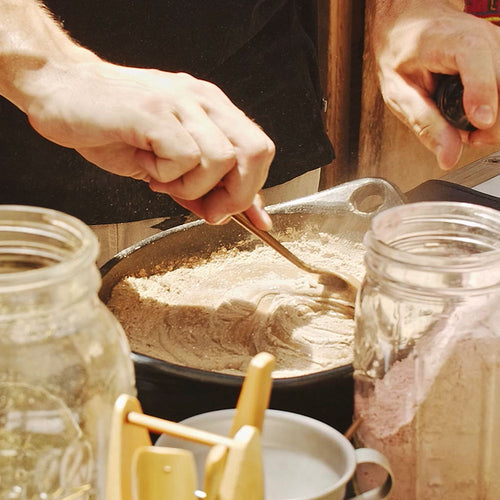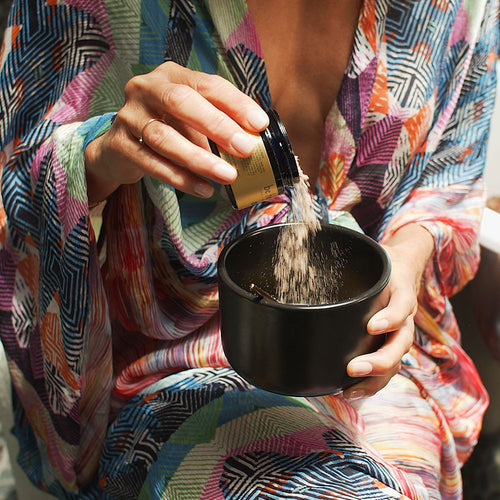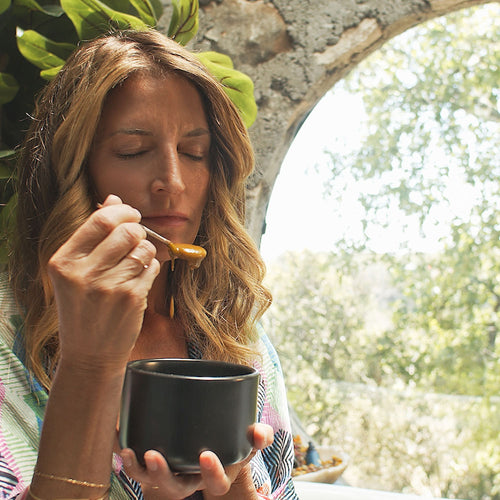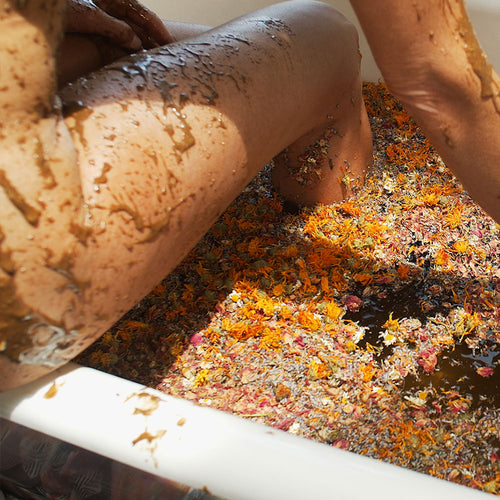 Dry Mask
feel the Earth on your face
detoxifying, cleansing, polishing
gentle, soothing, wonderfully scented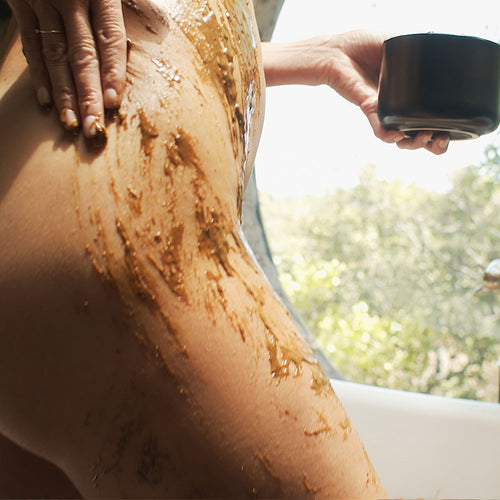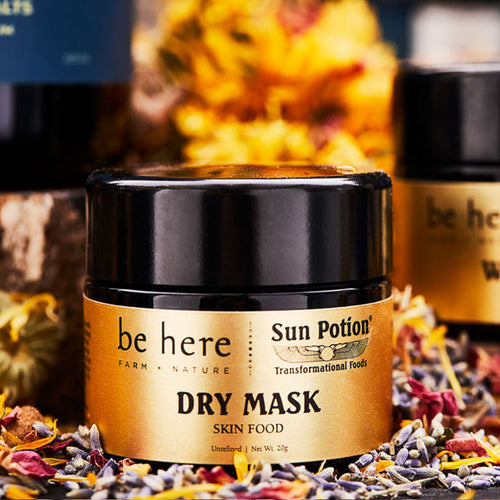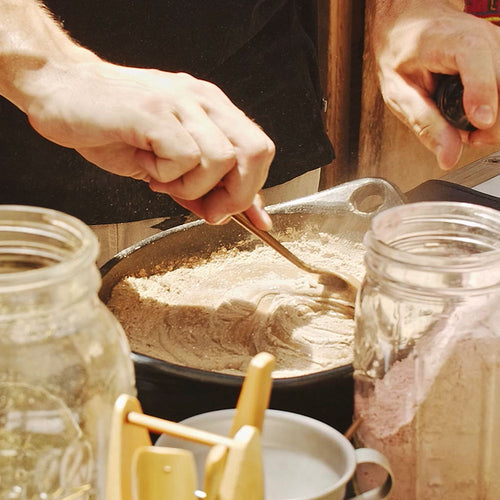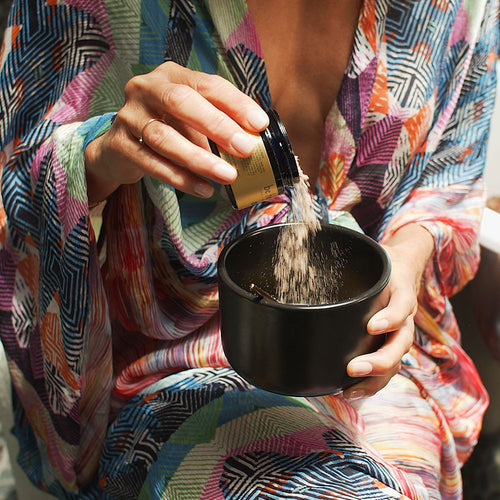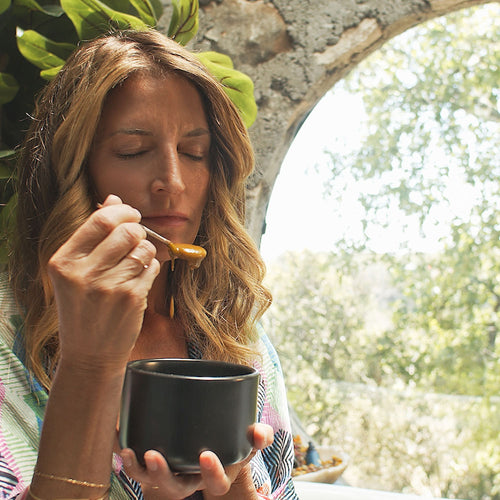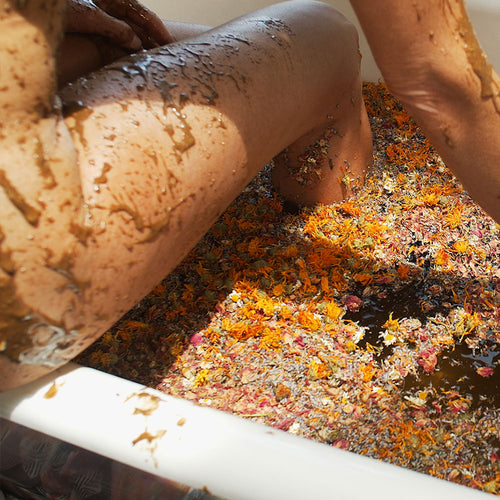 Dry Mask pays homage to what is without question the oldest skin care remedy known to man:  Soil. It is not only good for us, it is us.
We combine French Pink Clay and Organic Aloe powder with dried Lavender and Calendula from our garden, and wild-harvested Horsetail from down at the lake.  Sun Potion's Yin Power, a classic adaptogenic mushroom and superfood tonic, acts as the secret ingredient.  Masking is an ancient yet undervalued addition to your self care routine which will become a welcomed mainstay.  

Ingredients
FRENCH PINK CLAY
ALOE POWDER
CALENDULA
LAVENDER
WILD HORSETAIL
SUN POTION'S YIN POWER (REISHI, WILD HE SHOU WU, ASHWAGANDHA, FRESHWATER PEARL, WILD PINE POLLEN, ASTRAGALUS, TOCOS, SHATAVARI)
The ingredients are grown by hand on our family farm, harvested in the wild across our property, or sourced through Sun Potion's world class network of wildcrafters and growers.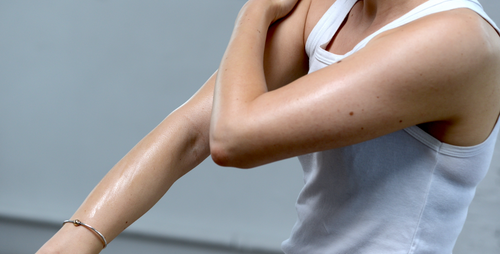 HOW TO ENJOY
We enjoy using Dry Mask on a semi-regular basis, whenever our face is calling for detoxification and cleansing.  Dry Mask sets within 15 minutes (will visually appear lighter in color), at which point it is easily rinsed off in the shower.  
Combine your Dry Mask with Wet Mask to create the "Super Mask". 
Note: some of the pictures above are a demonstration of Super Mask consistency.
Please email love@beherefarm.com for more info.