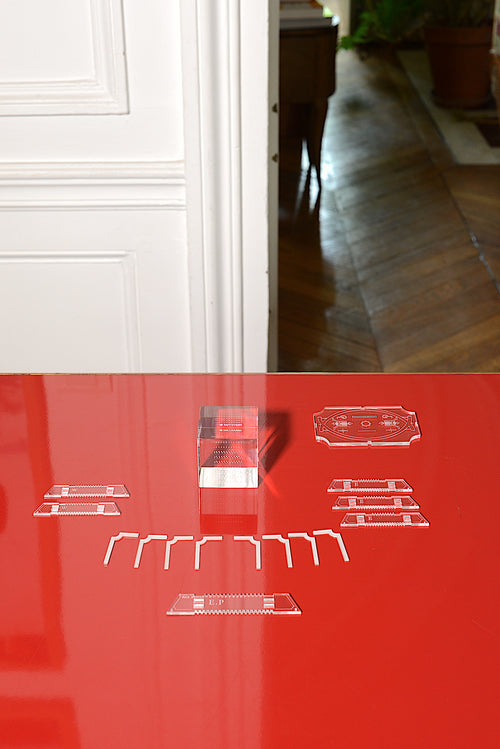 Home Energy Balancing Kit
whole house harmonization
and protection
from negative energy qualities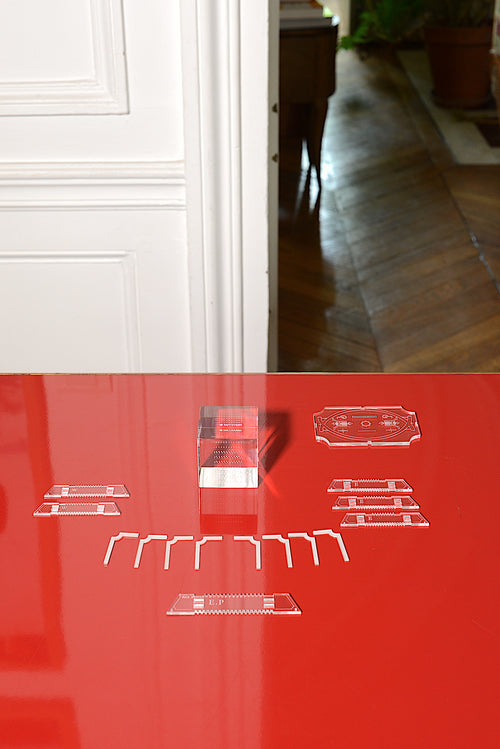 The Home Energy Balancing Kit is something that we utilize in our home as well as during travel.  The kit is a collection of Biogeometry retail products which can be place throughout the home according to the instructions provided. Biogeometry's official description of this product is below:
The BioGeometry Home Energy-Balancing Kit was developed and tested as an individual home solution, to be used to reduce the symptoms suffered from environmental stress.
The 1 cube home kit covers an area of approximately 3000 sq. ft.
The Home Energy Balancing Kit includes the following:

1 x Home Energy-Balancing Cube
1 x BioGeometry Clearing Tray
3 x Electricity Attachments. ( labeled with E ) 1 x 16/19 attachment ( labeled with E.P. )
2 x Water Attachments
8 x L90 Stickers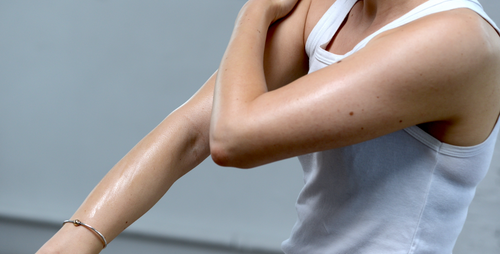 HOW TO ENJOY
The instructions provided with your kit advise with clear guidelines how and where to place or apply these items.
*Note: if adding any additional cubes (spaces larger than 3,000 sf) each cube needs to be a minimum of 45 feet apart for the best effect.
BioGeometry is not a form of medical diagnosis or treatment but is a long-term environmental support for the body's energy system and all types of treatment. Under no circumstances should BioGeometry products replace professional medical treatment.
visit BioGeometry website to learn more about this fascinating field.