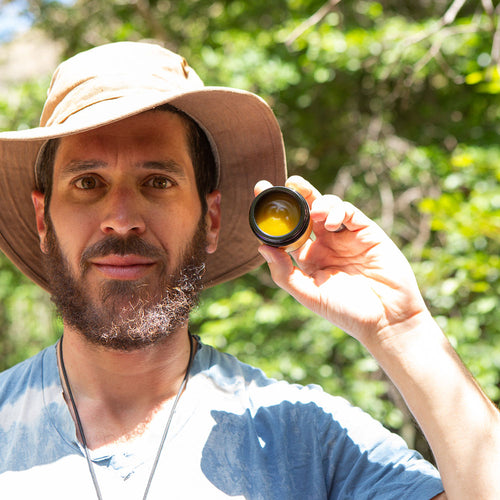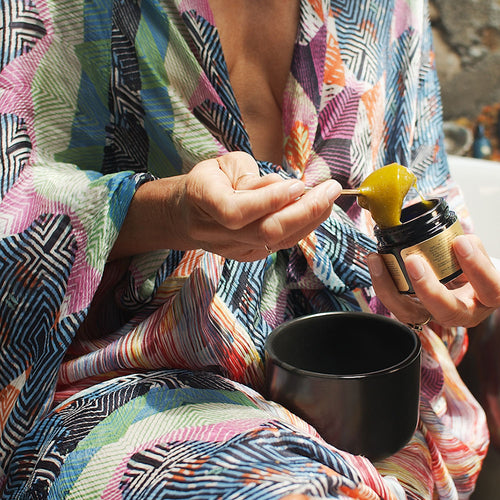 Wet Mask
honey all over your face
soothing, cleansing, nourishing
a gift from the gods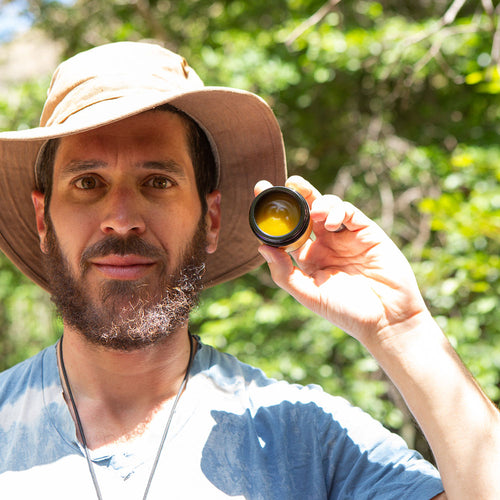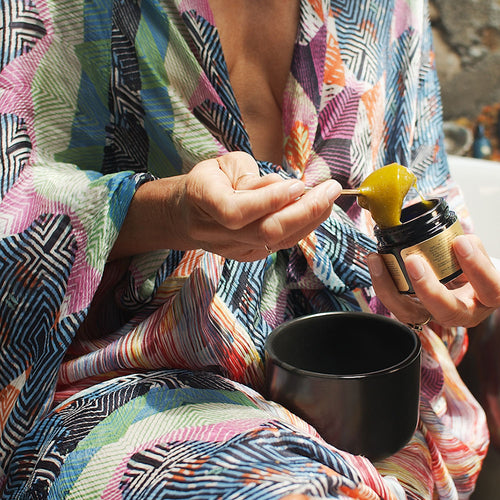 A practice as old as humanity, honey masking is a decadent, soothing, and detoxifying self-care treatment.  The fruit of many bee's labor is on full display throughout this mask, ranging from the honey to the blooms.  Stinging Nettle, Calendula, Plantain, Comfrey, and German Chamomile, all legendary herbal allies, are submerged into Biodynamic Olive Oil for one moon cycle before being cold-pressed by hand, blended with our own Echinacea Glycerin infusion, wild harvested beeswax, and Sun Potion's Freshwater Pearl powder.
Ingredients
RAW HONEY
OLIVE OIL
HAND HARVESTED BEESWAX
CALENDULA
GERMAN CHAMOMILE
STINGING NETTLE
COMFREY
PLANTAIN
SUN POTION'S FRESHWATER PEARL
ORGANIC FLAX-BASED GLYCERIN (no Soy, no Palm)
ECHINACEA
The ingredients are grown by hand on our family farm, harvested in the wild, or sourced through regenerative partner farmers.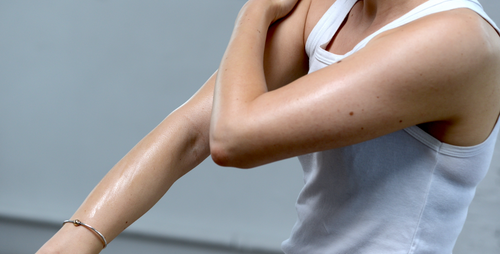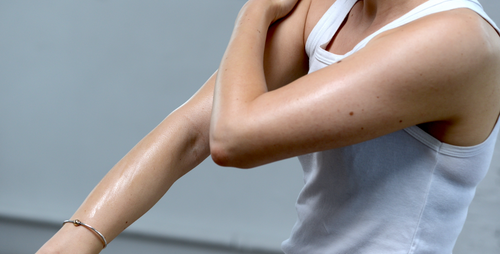 HOW TO ENJOY
This Mask is a weekly ritual in our family, or in the case of our young daughter, a daily ritual.   Wet Mask should be allowed to set for at least 15 minutes, however, we often enjoy it for hours before ultimately rinsing in the shower or wiping with a dampened cloth.  
Combine your Wet Mask with Dry Mask to form a "Super Mask". 
Note: some of the pictures above are a demonstration of Super Mask consistency.
Please email love@beherefarm.com for more info.