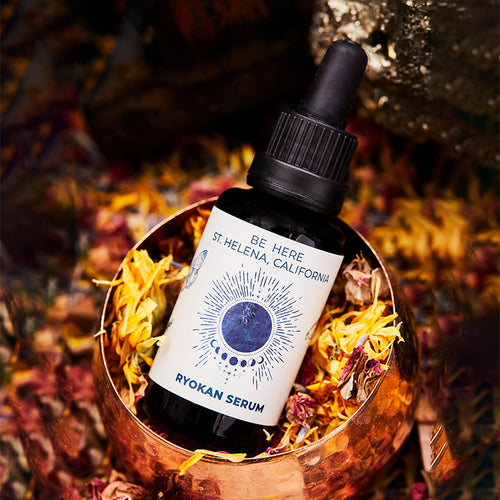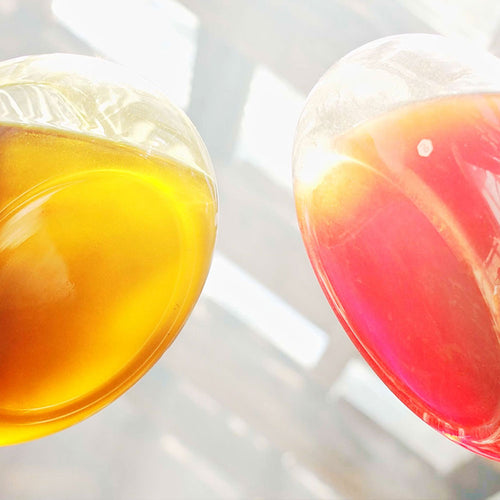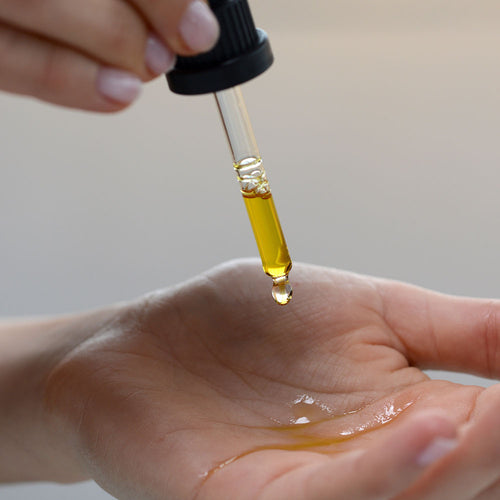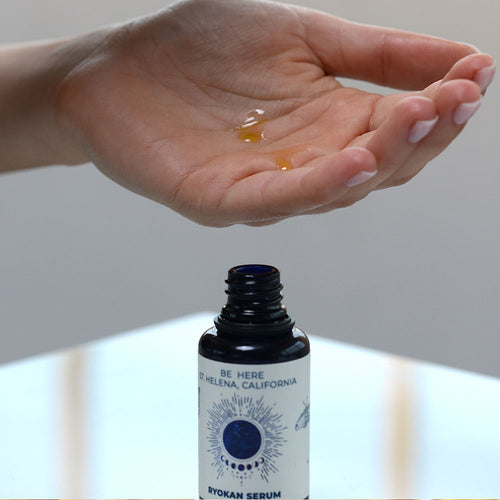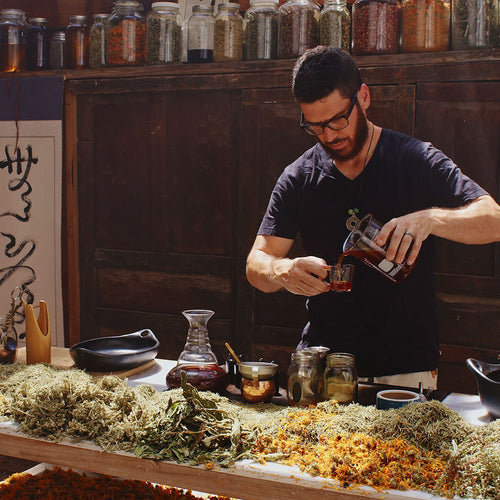 Ryokan Serum
anointing oil for daily personal care
Soothing, cleansing, aromatic, bright
whisks you away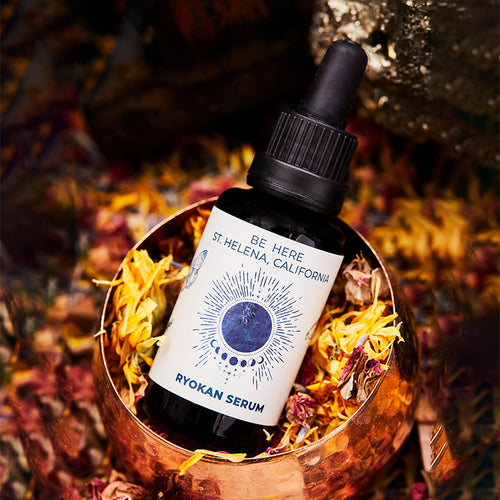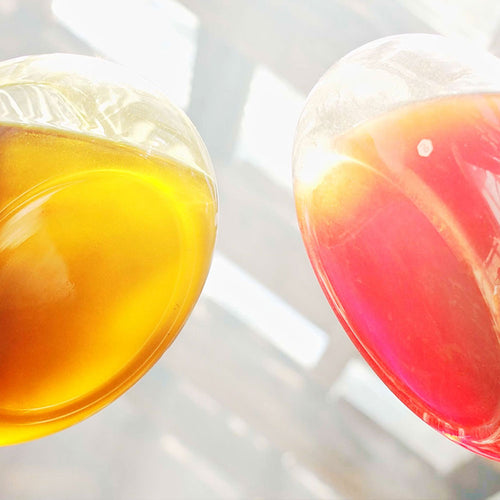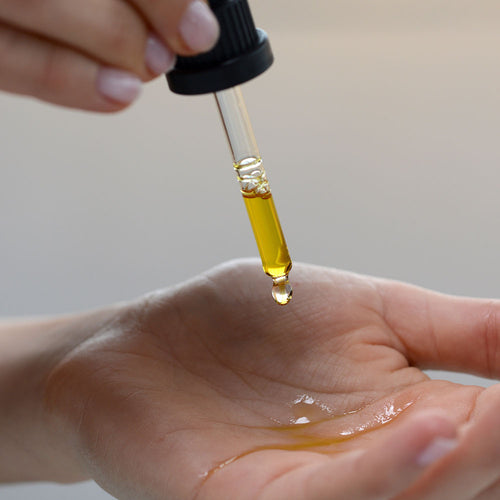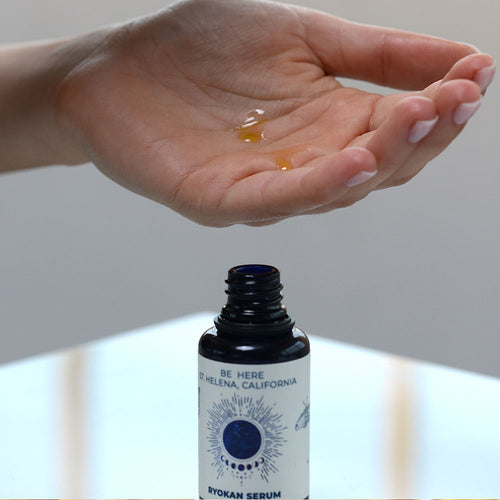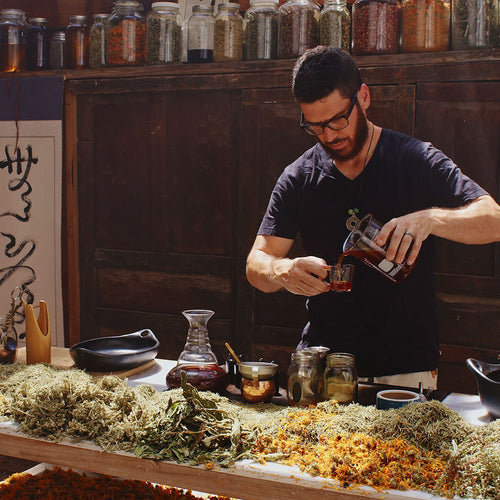 This decadent yet dainty Serum was developed for the famed Nobu Ryokan hotel on the Malibu Coast, Travel and Leisure's number one resort in North America at the time.  
Wild harvested Saint John's Wort is submerged in Biodynamic Olive and custom crushed Sweet Almond Oil for a solar and lunar infusion process that takes one moon cycle to complete.  
Both oils are known for soothing, moisturizing, and anti-inflammatory properties as well as the ability to penetrate.  The oils are cold-pressed, blended, and bottled by hand before our own distillations of Clary Sage, Lemongrass, and Rosemary essential oil are added in scant amounts.  These potent botanicals have been used across cultures since civilization began, for many reasons, not least of which is their revered aromatherapeutic benefits.  
Ingredients
OLIVE OIL
SWEET ALMOND OIL
WILD ST. JOHN'S WORT
CALENDULA
GERMAN CHAMOMILE
CLARY SAGE, ROSEMARY AND LEMONGRASS ESSENTIAL OILS
The ingredients are grown by hand on our family farm, harvested in the wild across our property, or sourced through highly regenerative partner farmers. The Olive Oil is sourced fresh from Biodynamic producers and the Sweet Almond Oil is custom pressed on-demand from a Biodynamic rancher in California. The essential oils are distilled onsite on our farm in small batches.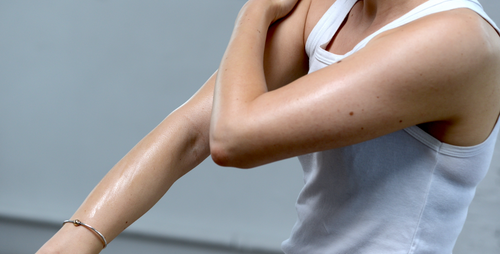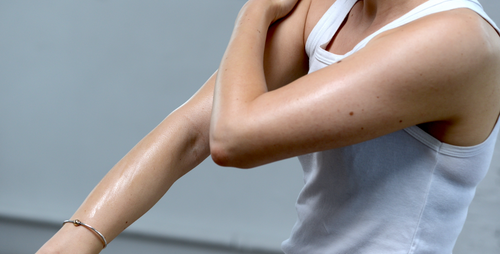 HOW TO ENJOY
We enjoy using the Serum for daily self-care in addition to using it as a tool for meditation, mindfulness, ritual, and ceremony.  Dispense one dropperful and gently massage into place anywhere that calls for attention.
Enjoy the aromatmerpeutic benefit of this potent blend as you apply.